WinOLS Software
€790.00
+ VAT
€790.00
VAT incl.
Tax included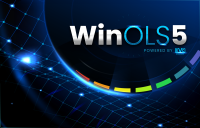 More speed:
If you have many / large projects, WinOLS 5 is considerably faster. In the project list, when connecting and generally when working with maps.
More RAM:
WinOLS 5 brings true 64-bit, so there is always enough RAM available.
More black:
WinOLS 5 now supports a dark mode for the user interface.
New features:
Edit > Smooth values
Window > Command line (dockable dialog)
Window > Window List (dockable dialog)
In the Project Open dialog you can use the Options button to assign background colors depending on the project icon
Data type Float 64
A map database for the automatic naming of maps: Youtube
Improvements:
A preview when importing .kp files
Differences dialog: New option key with new functions
Map axis profiles now support groups, so you can assign Map+x+y in one go
Project properties > Some ECU popup menus contain links to the online dealer locator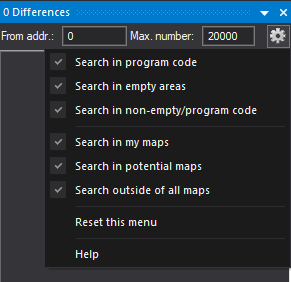 New update policy:
There is a lot of development work in WinOLS 5 and we are planning many great features for the future. Therefore, after 20 years of delivering updates and features for free, we have to introduce an annual update fee from now on.
The price of the update to WinOLS 5 includes updates and new features for 1 year. Customers who have purchased WinOLS in the last 6 months will receive the update to WinOLS 5 free of charge.
Compatibility:
WinOLS 5 requires Windows 10, 64 bit.
WinOLS 5 supports current EVC hardware like UCM100, BDM100, BSL100, OLS300. Megaprommer MP2240P and OLS16 are no longer supported.
WinOLS 5 can be installed and used in parallel with WinOLS 4 and uses the same license, i.e. you do not need another license for a WinOLS 5 installation on a computer where WinOLS 4 is already installed. Also the .ols file format remains the same.
Further development:
WinOLS 4 will continue to be maintained for 2 years, i.e. bugs will be corrected, but no new features will be added.
All checksums will be updated further, in parallel as 32-bit WinOLS 4 as well as 64-bit WinOLS 5 version.